Hello beautiful people!
Firstly, I want to thank you for all the support you have shown me after my last blog post. Your comments and messages truly mean so much to me and have really helped me start to move forward ❤ Thank you ❤

Since my last blog post I have been working hard to try and change some habits of mine and I have been concentrating on making time to get in some exercise and eat healthier. The result of this is more time in the kitchen and meal planning, and zero sewing 😦 big BIG unhappy face!
I did, however, make some time this week to sit down with my fabulous Sewing Planner and write down just a "few" things I'd like to make over the coming months. The list is a little relentless (oops) but there are just so many things I want to try and would love to sew and I'm very much the type of person that goes down the rabbit hole and finds so many wonderful things that I then can't choose one and want to do them all NOW. But sewing to a budget where fabric is concerned is really difficult when there are soooo many stunning pieces out there and I want all those too! Then no decision are made at all. Procrastination Station!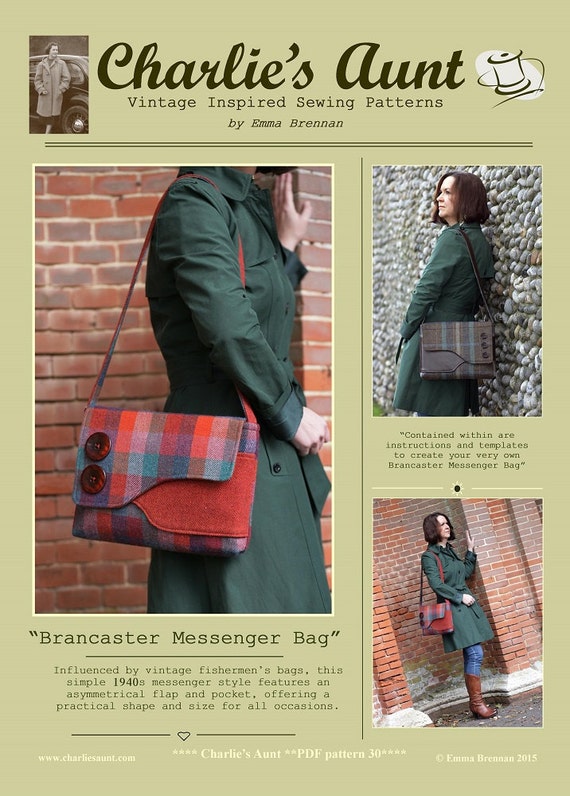 If you follow me on Instagram, you'll know I recently held a poll for my next me make to help my find me SewJo again and get off platform procrastination 😉 as I am yet to sew anything this year. The choice was between making myself a handbag or getting on with my Rosa Shirt Dress that I have the fabric for and pattern cut out. The bag won.
For those that don't know me, I love the way bags look but I have never been much of a carrier of one. I have always just thrown on a rucksack, carried things in my pockets or, in more recent times had a nappy bag/kids rucksack or shopping tote, but I am beginning to feel the need for a handbag. Oh hello grown up!
I have a hair appointment on 21st January and I'd love to be able to have my phone, keys, kindle and purse in a me made bag rather than pulling it out of my pockets/shopper, so I have begun to cut out the bag. I'm making it from pieces in my stash as I really didn't want to have to spend too much on it and it is most certainly going to by Harry Potter inspired. It is the stunning Brancaster Messenger Bag by Emma Brennan of Charlie's Aunt.
Last year I purchased a few PDFs that I haven't gotten around to yet so I am determined to at least do a couple of those from the list but the "big" projects that I haven't found patterns for and that I would love tackle this year are:
Underwear
Activewear
PJ Set
Jeans
Wide-leg Trouser
Blouse
Full-Length Coat
Rucksack
However, I have become rather obsessed with a little idea I have for the extremely nostalgic, super awesome Marion Jacket from Pipe Dream Patterns.
I bought the pattern when Joann released The Willow Overall's (which, if you haven't seen, you must and is also on my very long list of makes) but I'd kind of put it to the back of my mind – I didn't know then how to do it justice.
Since going through my PDF patterns this week I have 3 really strong ideas in my head for this jacket and I can not let them go. With feeling better I've channelled my inner 80's child/teen and know exactly what I want to do with my first Marion. I'm not going to give too much away just yet, but this is my inspiration…
I'm super excited about this make so keep an eye out for updates.
In other sewing news I decided to sign up for The Sew Over It PDF Club again this year.
I was in 2 minds to sign up this year with the knowledge that the price had gone up and there were going to be fewer PDF pattern releases this year. However, I love what Lisa and her SOI team do and find her a great inspiration. That coupled with the fact that until February you can choose ANY PDF pattern (plus the other benefits too-see link above) I decided to go for it and picked myself up the Pussy Bow Blouse. I love the neckline and think it will be really flattering as I transition to a healthier me and it is super stylish. I haven't sewn anything like this yet so I can't wait to get started on that either.
And that, my lovely readers is where I am up to.
Georgia is being wonderfully supportive of my morning workouts by grabbing hold of my legs 30 seconds in so I will continue with that this week as well as my healthy eating.
By the end of the month I hope to be in the swing of things and in February, continue my Beginner Blog's.
As always, thank you for being here with me and have a wonderful week ❤